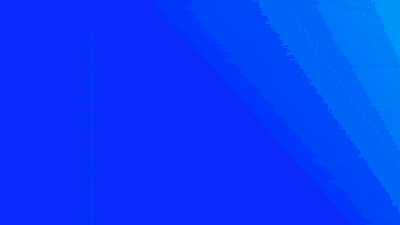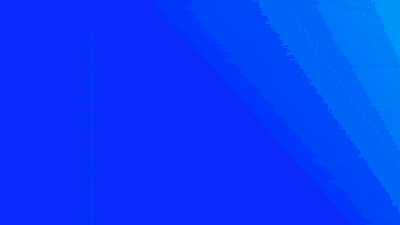 Meaning of "H" Symbol
"H" symbol

is the representation of

'Happiest Community'

, Our Values

and

Our Mission. Therefore, the design of

"H" symbol

is an artful and beautiful combination of:
​

​
Number 11 in the middle of "H" symbol,

representing our

11

Happiest Values

.

Smile Arc,

representing our Mission to 'Make Humanity Happy'. Smile Arc also forms the shape of

Stylized English alphabet C

(at 90° tilt) representing the second letter of our community's name: 'Happiest

C

ommunity'.

Complete "H" Symbol forms a shape of Stylized English alphabet H,

representing the first letter of our community's name: '

H

appiest Community'.
What It Means To Wear "H" Symbol
"H" Symbol Clothing Brings Humans Together
When you wear "H", you become the messenger of hope & happiness. Your "H" clothing signals the world who you are, what you stand for and with whom you belong. Therefore, "H" on you turns strangers into happy friends and brings humans together as one community: 'Happiest Community'!
Everywhere you go with "H" shining on you, you spread happiness and

11 Happiest Values

! People wearing "H" instantly create a bond of joy, happiness, love, hope and purpose; and remind each other that you're not alone, that you belong to the world's 'Happiest Community'!
You Make a Difference in an Instant
Imagine, you're in a long, slow moving line at a foreign airport. You're wearing "H" t-shirt. Suddenly, you exchange a glance with someone wearing "H". You both smile at each other, you high-five, you hug. In an instant, you become her hope, she becomes yours.
That's the difference two strangers can make to each other at a busy airport, hospital, school, street, anywhere in the world including online with photos of you wearing "H". In those little moments. you fill each others' hearts with joy, love and hope. That's what it is about.
"H" Symbol Signals & Connects You with "Your People"
Cautiously or sub-cautiously, human beings send signals through gestures, symbols, art, fashion, verbal hints and other cues that represent your values in order to find "Your People", i.e. the Tribe/Community where you belong. When there's a match, you just know it because it opens your heart and fills it with joy, happiness, friendship, purpose, warmth and belonging. You get reminded of who you are, what you stand for and where you belong.
In those moments, you forget all your stress, anxiety, heaviness, doubt, loneliness and disappointments. It unlocks happiness, hopes, self-respect, self-worth and self-awareness which remain locked up in you in your daily grind. These little moments of joy, love, hope, freedom and authenticity are all that matter. The more you share these moments with strangers and friends, the better and happier you feel about yourself and the world.
What Better Way to Signal than through Your Clothing!
What could be a better, more visible and a clearer way to signal, find and connect with "Your People" than through your clothing because humans are almost always in clothes except for maybe when you take shower, sleep and have sex and many times we do those things also with our clothes on and of course, almost everyone is wearing clothes in their online profile photos!
Therefore,

"H" symbol

on your clothes and in your photos wearing

"H"

on Twitter, LinkedIn, Bumble, WhatsApp, Instagram and elsewhere magically sends signals to your tribe and empowers you to find each other. This is how the

"H" symbol

brings human beings together and turns them from strangers to a community of happiest friends - the world's 'Happiest Community'.
Imagine!
Imagine, someone is having a bad day and suddenly, she sees you wearing

"H"

, she will be reminded that she is not alone, that there's a community out there where kind people like you and her belong and help each other. In that little glance, you become someone's hope or someone becomes your hope. You can make that difference and feel those little moments of joy and love simply by having the

"H" symbol

on your clothing and your online profiles, your email signatures and everywhere where others see you.
Imagine you meet someone while traveling or while browsing Bumble, LinkedIn or Instagram and they see "H" symbol on your clothing and vice-versa. In that moment, both of you will instantly create a bond of joy, happiness, love, hope and purpose; and you both will get reminded that you're not alone and you must live your Happiest Life, live your Happiest Values and fulfill your dreams and you can do that because you belong to the world's 'Happiest Community'!
All Profits Go To The Community
100% profits from your purchase of "H" Clothing go to the community. With your support, Happiest Community has been launched recently and now with collective efforts, our community will step-by-step bring each of these initiatives to life:

Happiest Work, Happiest Finance, Happiest Healthcare, Happiest Technology, Happiest Education, Happiest Mall, Happiest Social Media and many more. Every cent earned from your purchase goes towards the development of these initiatives.

Like everything in 'Happiest Community', each of these initiatives are also guided by

11 Happiest Values

and will therefore, these initiatives will make every area of your life happy and bring all of us closer to our shared

mission of Making Humanity Happy

.
Every "H" Clothing is Made Especially for You!
Every 'Happiest Community Clothing' you wear is made on order especially for you, hence there's no overproduction, no waste, no extra burden on our earth! Therefore, remember to share your #HappiestStories, your #HappiestLook and tag #HappiestCommunity on social media. We Love You and Wish you a lot of Happiness :-)
Now Go Make That Change!
Don't miss these little moments of joy, love, hope and happiness that you deserve. You don't need to invest major amount of money or time of your life to feel happiness in these little moments everyday. A little

"H" symbol

and a gesture are enough to send the signals and share moments of trust, joy and love between strangers and friends. That's all that people seek and need; and that's what the world needs right now.
So do it right now, right where you are, at your work, your neighborhood, your school, on a zoom call, on your Instagram. A micro exchange with a stranger wearing

"H"

in a shopping mall, soccer stadium, music concert, airport, a foreign country or your neighborhood street or even a glance on their Bumble or LinkedIn profile will open your heart and fill it with joy, happiness, hope, kindness, purpose and you need that, everyone does.